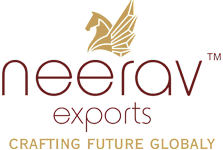 Black Pepper is among the most commonly used spices in our kitchen, whether you are whipping a fancy meal or everyday meal. Black Pepper is often acknowledged as the king of the Spices, and it is used in both whole and ground form in cooking. Black Pepper adds both flavor and spice to your meals like in salads, dressings, marinating meats, etc. However, some people are apprehensive about the quantity of black pepper to be used and consumed daily.

It has given rise to the debate about whether consuming black pepper is safe daily and the quality to be used. Black pepper is, however, safe for consumption and has tons of healthy benefits. However using excessive amounts in cooking may cause side effects such as a feeling of burning aftertaste, etc. Several Black Pepper Exporters from India are renowned for their product quality and reasonable price among their global clientele. Listed below are a few benefits of adding black pepper to your meals.

Antioxidant
It is the best health benefit of adding black pepper in your daily cooking. The spice contains a lot of anti-inflammatory compounds that help protects against diseases, inflammation, etc. and also aids in the prevention of cancer. With such antioxidant properties consuming black pepper can help you stay healthy for a long time.

Aids Nutrient Absorption
Although we might consume healthy food, not all is converted into nutrients for our bodies. It is where black pepper can come in handy and helps in nutrient absorption in the body. Thereby, helping you maintain good health. You can order bulk quantity black pepper online from various Black Pepper Exporters at the budgeted price.

Helps In Digestion Process
Black peppers are excellent for digestion as they help break down proteins and helps clean your intestines. Hydrochloric acid released by consuming raw black pepper prevents you from gastrointestinal diseases, thereby providing healthy digestion. Therefore, adding raw black pepper to your bread or salad is a great idea for a healthy stomach.

Treat Skin Ailments
Another great advantage of using black pepper is that this helps to maintain the original color of your skin and helps in the prevention of skin pigmentation. If you want to look young for a long time, start adding black pepper in your meals as this help prevent wrinkle, dark spots, premature aging, etc.

Helps In Weight Loss
If you are someone who is struggling with excess weight problems, try adding black pepper to your tea. Black pepper helps to break down excess fats and boosts body metabolism, thereby helping in weight loss.

Things To Know Before Adding Black Pepper In Your Meals
• Use in moderate quantity
• Black pepper can react with certain medicines; consult with your doctor before consuming it.
• Wash your hands after using black pepper as crushed black pepper can react with your eyes if touched by accident.
• May cause irritation to pregnant ladies or allergies to feeding mothers

The above- discussed pointers will help you to be mindful when consuming black pepper. The spice has many health benefits if consumed in the right quantity and correct way. Black Pepper supplier offers organic products at customer-friendly prices to its customers. You can browse online to know more about deals and discounts on their websites.
This entry was posted on August, 31, 2021 at 14 : 37 pm and is filed under Black Pepper. You can follow any responses to this entry through the RSS 2.0 feed. You can leave a response from your own site.